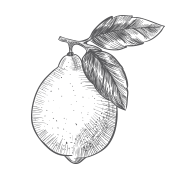 The impressions you make need to be clear and purposeful and sometimes a little unexpected. That's the key to becoming that top-of-mind business you envision being.
Pink Lemonade Creative Media is an all-in-one marketing service that helps businesses of all types and sizes tap into their massive potential reach. From your logo design (or redesign) to complete marketing and branding, think of Pink Lemonade as your entire in-house marketing team. Working with you every step.
Graphic & web designer based in River John, NS
For over 17 years I've helped businesses of all types and sizes across Canada and the United States become the brand they envisioned. My passion is helping your business make a better, more lasting impression.
Kristine has been an asset to our company, a pleasure to work with….especially when time lines are tight!
Kristine designed a facilitator guide & matching powerpoint for me. She is able to take basic data and make it look fantastic! Her turn around time is great too! She's a pleasure to work with.
We use Kristine on a regular basis for publication design, layout, and graphic design. She is professional, flexible, and very committed to exceptional customer service.
Kristine's excellent design ideas and her attentiveness to the subject matter has helped our organization forge ahead in the areas of public relations and credibility. If you are looking for good work at a reasonable price, and someone who really cares about their customer, I highly recommend Kristine.